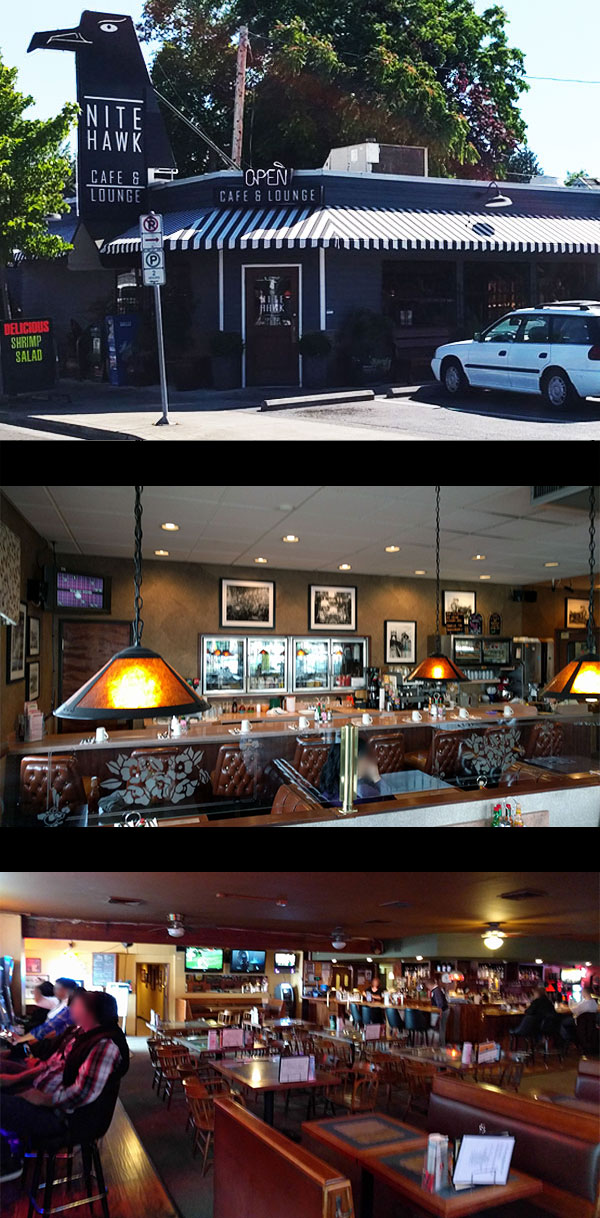 Come visit the Nitehawk lounge!
We are open 7am-midnight in the lounge only.
---
We are located at 6423 N Interstate Ave in Portland on the corner of N. Interstate and N. Rose Parks Avenues.  When first built in 1931, the Nite Hawk provided a unique service to Portlanders. You could bring in your Model "A" for an oil and lube. Then enjoy a hearty meal or a cup of coffee with homemade apple pie as you waited for your car to be serviced. 
But times change and so did the Nite Hawk over the next five decades as it turned into a bottle bar, then a rib joint and then a dance hall. In 1980, today's current owners, Bill and Elaine Mildenberger decided to put the focus back on just serving good quality fare.  That is, after they spent countless hours of labor in remodeling and renovating the popular Portland café and lounge.
Today, the Nite Hawk Café & Lounge has become a neighborhood fixture for locals and visitors alike. We support many of the outstanding school and community organizations including non-profit groups and events. The reason is simple: we have reaped the rewards of area revitalization that now puts us next to the MAX Interstate light-rail transit line.
At the Nite Hawk, you can always count on friendly service and tasty entrees for breakfast, lunch and dinner. More than anything, we are happy to serve the unique individuals who visit our unique little corner in North Portland.
No matter where you are in the metropolitan area, the Nite Hawk is conveniently located just off I-5 at the Rosa Parks Way exit 304. From there we're just a few blocks to the west on the corner of Rosa Parks and N. Interstate.
The MAX Interstate light-rail transit line drops you off in front of the café. What's more, downtown Portland, the Expo Center and Delta Park are just minutes away.  Fore more on getting here by Max or bus see our Directions and Contact page here.
---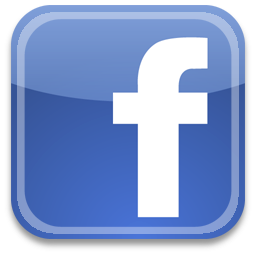 Our full bar features all the ammenities including delicious beers on tap, professional quality pool tables, Oregon lottery games, ample seating, covered outdoor smoking area, and a lot more.  Click here for more info.
Our cafe and diner has one of the most complete menus in town with breakfast served all day and carry out orders available for those on the go!  Click here for more info.
---
Reviews and press:
The Nite Hawk rated 4.4 out of 5 at Restaurant.com with over 250 reviews!
James M: "Excellent quality of sauces & gravy. The meat was cooked just right. The salad was cold & fresh with a good size portion. Service was fast & friendly. Seating was comfortable and the noise level was acceptable due to the restaurant being separate from the night club area."
William G:
"

This is the friendlyiest restaurant and lounge in North Portland. Great atomsphere and very, very clean. Friendly clientel, young and old. It's a safe place to go to and the location is good, and it's a step away from a MAX (Rosa Park Way/Yellow Line)light rail station."
Carol C: "Our server was excellent. Great attitude and efficient too. We both ordered a halibut fish sandwich with coleslaw, pickle and fries. The fries were handout from fresh potatoes (rare). This was not your usual common fish sandwich! Everything was excellent."
See more reviews here.